UPDATE: As of 12:00 pm CDT, the launch looked to be successful. All ascent stages have separated, and the Korean satellite (the 2nd payload) has separated from the GCOM-W satellite.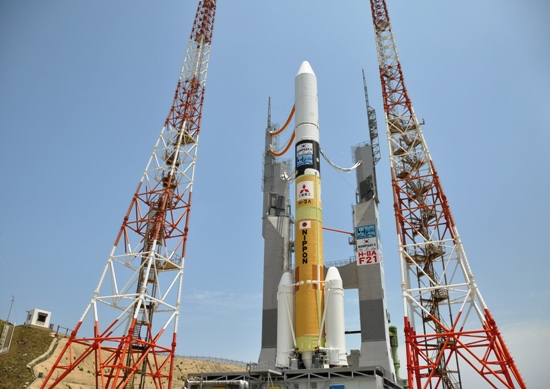 The AMSR2 instrument on the Japanese GCOM-W satellite (now named Shizuku) is scheduled for launch this morning. The 3 minute launch window starts at 11:39 a.m. CDT (a nighttime launch in Japan). The H2A rocket has been moved to the launch pad and fueling is underway.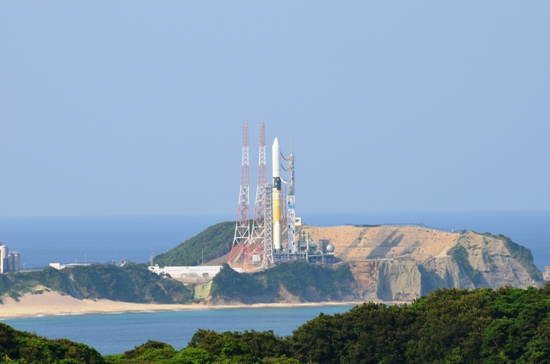 Spaceflight Now is providing live updates. Live video coverage is supposed to be available here starting 1/2 hour before launch…as of right now, the links are not operable.
The Shizuku satellite will join the NASA A-Train satellite constellation, which includes the Aqua satellite. You might recall that the AMSR-E instrument on Aqua failed last fall after 9+ years of successful operation.
Like AMSR-E, AMSR2 will be used to measure twice-daily sea surface temperatures (even through clouds), sea ice, precipitation rates, columnar water vapor and cloud water contents over the ocean, surface wind speeds over the ocean, and snow cover.