Last week, I was looking at the North Pole webcam imagery available as a time lapse video here. You can see the formation of meltponds on the ice in the last couple weeks, and then in the last few days the area around the main buoy have turned into a rather continuous, shallow pond.
But if you back up several days, you will see an unusual sight…the bottom of a bird perched on top of the camera structure: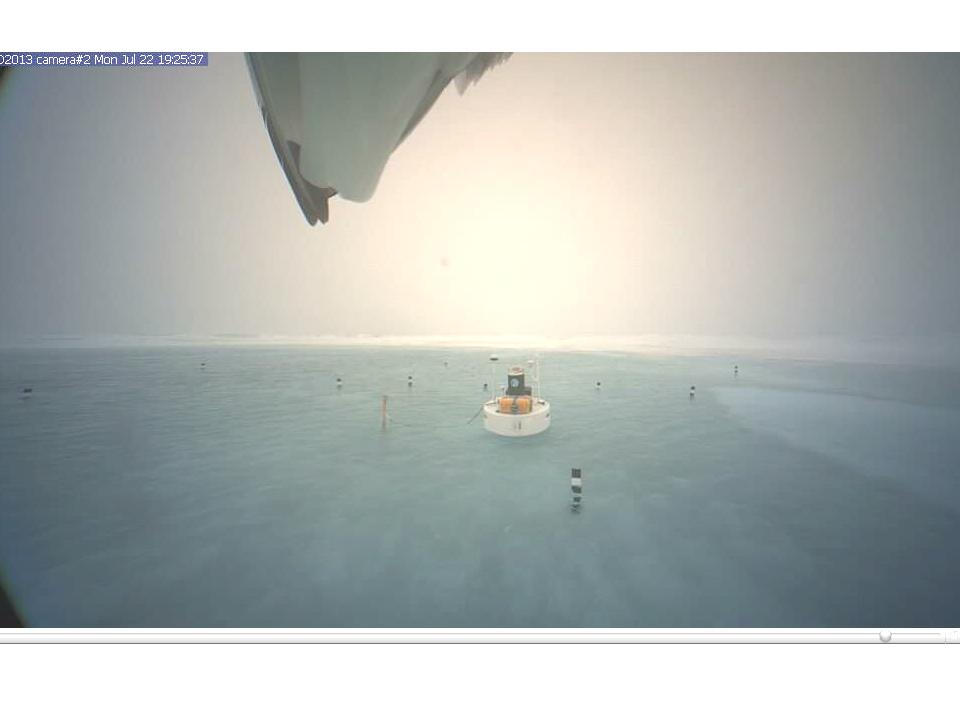 Wildlife at the North Pole is very sparse (probably even more unusual at the South Pole, unless they are having a party at the station there). The ocean there is largely devoid of life, and it is rare that a fox or polar bear wanders there, since there is virtually no food. Check out North Pole on Wikipedia.
Anyway, I just thought it was interesting that it had gotten warm enough there for something living to actually be caught on camera.
Of course, we wouldn't want too much life to show up there. Might get too crowded. We need to spend billions or trillions of $$ to try to freeze it all back to lifelessness. </sarc>