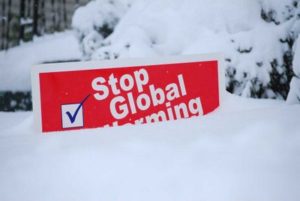 You would think that since it's almost May that one could plan a march against global warming without having to worry about getting snowed on.
Well, weather rules — not climate.
While the People's Climate March in Washington DC Saturday (April 29) will enjoy unseasonably warm weather, some of the Sister Marches out West won't be so lucky. There are winter storm warnings, watches, and winter weather advisories in effect for portions of nine Rocky Mountain and High Plains states.
I'm sure the warmth in DC will be pointed to as evidence of global warming during the march. But check out this forecast of the regions of above and below normal for midday Saturday (graphic courtesy of Weatherbell.com):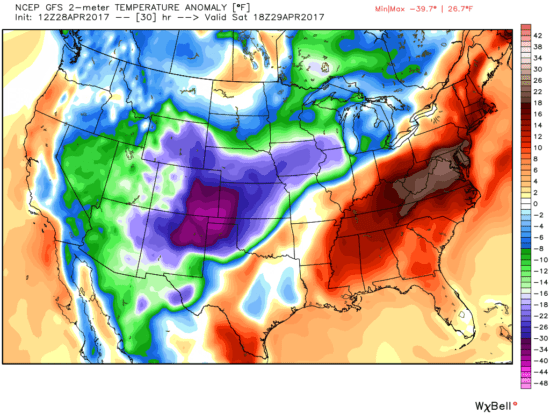 Temperatures will range from 40 deg. F below normal to 27 deg. F above normal. This is what's called "weather". Depending on where you are marching, you will either be bundled up against the cold and wind-driven snow, or in shorts and sweating.
At the same latitude, at the same time.
Yet, even the oldest of marchers will be unlikely to have experienced more than 2 deg. F of warming over their lifetime — too little to notice.
So, one is left to wonder, what are the real reasons for these marches?