After ten years without a major (Cat3+) hurricane hit on the U.S., intensifying Hurricane Joaquin (from the Hebrew for "established by Jehovah") is causing understandable nervousness along the East Coast.
The storm is still meandering east of the Bahamas, and there is great uncertainty about just when it will be picked up by an approaching trough from the west. The National Hurricane Center is calling for it to reach "major hurricane" status, but as can be seen in the following graphic, the model guidance is all over the map regarding the track: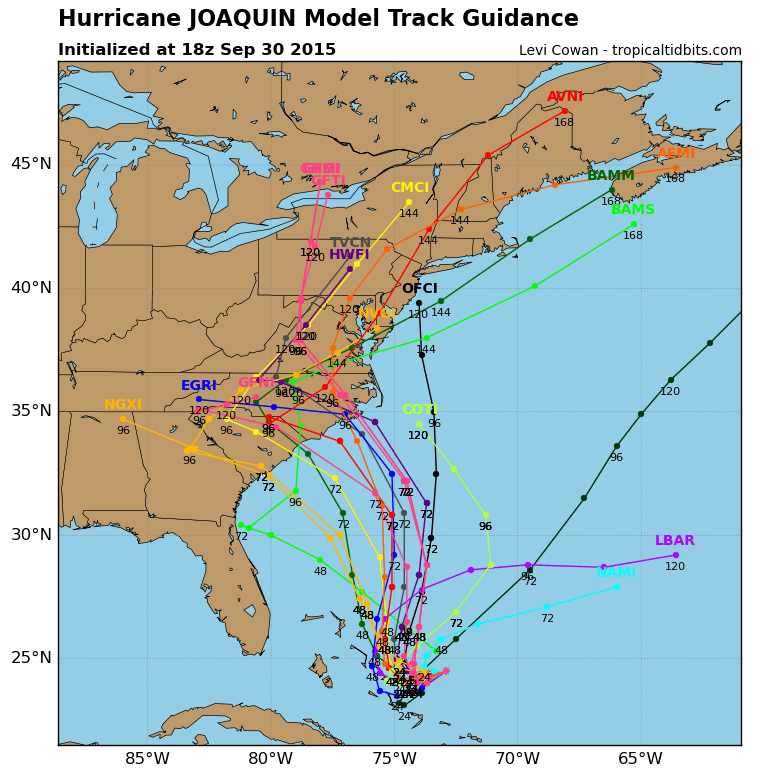 We will know more in the next day or two, but one very real possibility is that the hurricane will join forces with the weather system approaching from the west, and cause some pretty nasty flooding from the Carolinas up through the mid-Atlantic, along with widespread high winds.
Nothing is for sure right now, so stay tuned.