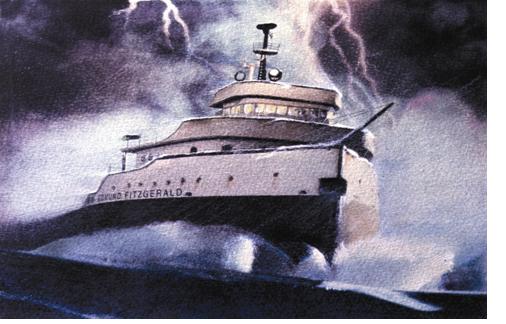 I was recently contacted by a movie producer who expressed interest in a movie script based upon my life. Granted, this guy contacts many people with the same request, hoping someone will have an interesting story to tell.
For years Iíve had people encourage me to write an autobiography, so I took the opportunity of his request to take a few days off of work and write a spec movie script, instead. I needed the diversion anyway.
Wow, what a trip.
Instead of being a story about the global warming wars (which I donít think would be a commercial success) it ended up being the true story of me starting out as a poor Black child (OK, well, that part is 2/3 true) in rural Amish country, growing up in a dysfunctional family. After moving to Iowa, my mother died unexpectedly (on my 13th birthday) and I was sent away to northern Michigan to live with relatives I didn't know.
Itís a story of perseverance in spite of numerous obstacles, against a backdrop of the Viet Nam war tearing families apart. An epiphany provided by Mother Nature is what turns things around.
Along the way, Iíve been involved in historical events, and traveled around the world. There are recurring themes from the beginning to the end of the story: poverty and a chronic health problem to overcome, severe weather events, guns, and several brushes with death, to name a few. The global warming debate and congressional testimonies occur near the end of the story, but are mostly intended to support the recurring themes and the protagonist's struggle to overcome. It's not a global warming story.
I suppose the closest similarity to an existing movie would be to October Sky (which I loveÖitís about Homer Hickham growing up to eventually become a NASA engineer). But I would say my story offers more in the way of personal challenges to overcome and interesting events along the way. And itís funnier. (By sheer coincidence, Homer attends the church where I perform in a contemporary Christian rock band.)
The bottom line is, I am selfishly using the bully pulpit of my blog to announce that the script (93 111 pages), synopsis, etc. are all finished, so if there are any other movie producers out there who would like to take a look, just let me know.
ďDestiny belongs to those who weather the storm.Ē