It wasn't the continuing public interest in the Akademik Shokalskiy "climate research" ship (aka HMS Ironic) getting stuck in summer Antarctic ice that led me to find out about this relatively recent discovery.
I've been following the story a little, like most people. Debra Saunders (San Francisco Chronicle) interviewed me yesterday about the fiasco.
I was instead perusing photography websites when I stumbled upon a recent article about a pile of old photo negatives found in a hut in Antarctica. They were from Captain Scott's 1911 expedition base, Cape Evans, Antarctica, discovered by Antarctic Heritage Trust (New Zealand) researchers.
What is kind of surprising is the number of photos with lots of open water. I'm not very familiar with the various coastal regions of Antarctica, but the weather in some of the photos looks almost balmy…here's one example: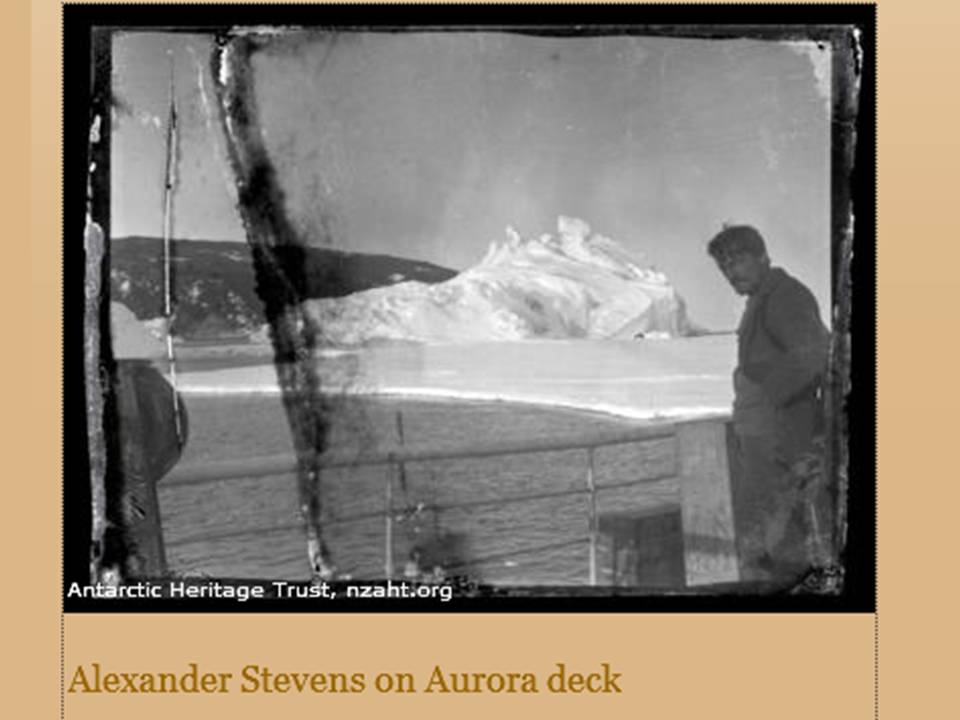 The other restored photos can be viewed at the Antarctic Heritage Trust website (just keep clicking on their play/pause button to view the photo gallery…it's a little clumsy).