The weather forecast models continue to predict a major cold outbreak for next week over the eastern 2/3 of the U.S. Here's the Tuesday morning (Jan. 7) forecast for 850 mb temperatures from the GFS model (that's at ~5,000 ft altitude):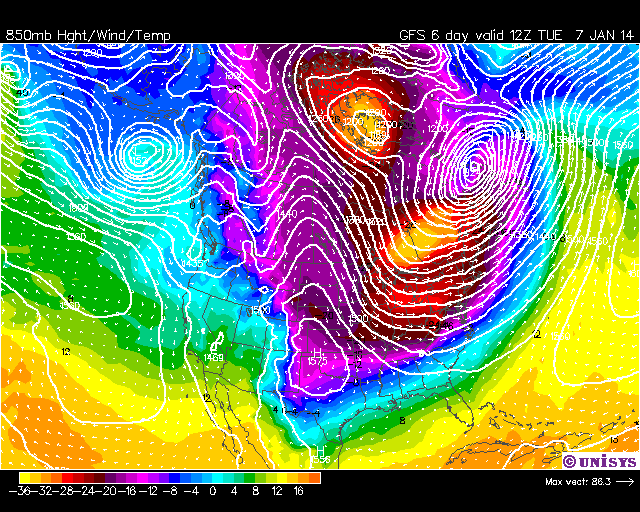 That is a seriously cold air mass. I predict many cold temperature records will be broken with this event. It looks like solid freezes extending into northern Florida.
But look on the bright side. Without global warming, it could have been 1-2 deg. F colder still!