I was awakened at 10 p.m. last night by a roaring sound. I looked out the window and the trees were swaying in all different directions.
This morning I found that one of the oak trees out front of the house was down. This same tree was cracked a couple years ago by what appeared to me to be a localized downburst or funnel cloud circulation…no damage anywhere else in the neighborhood: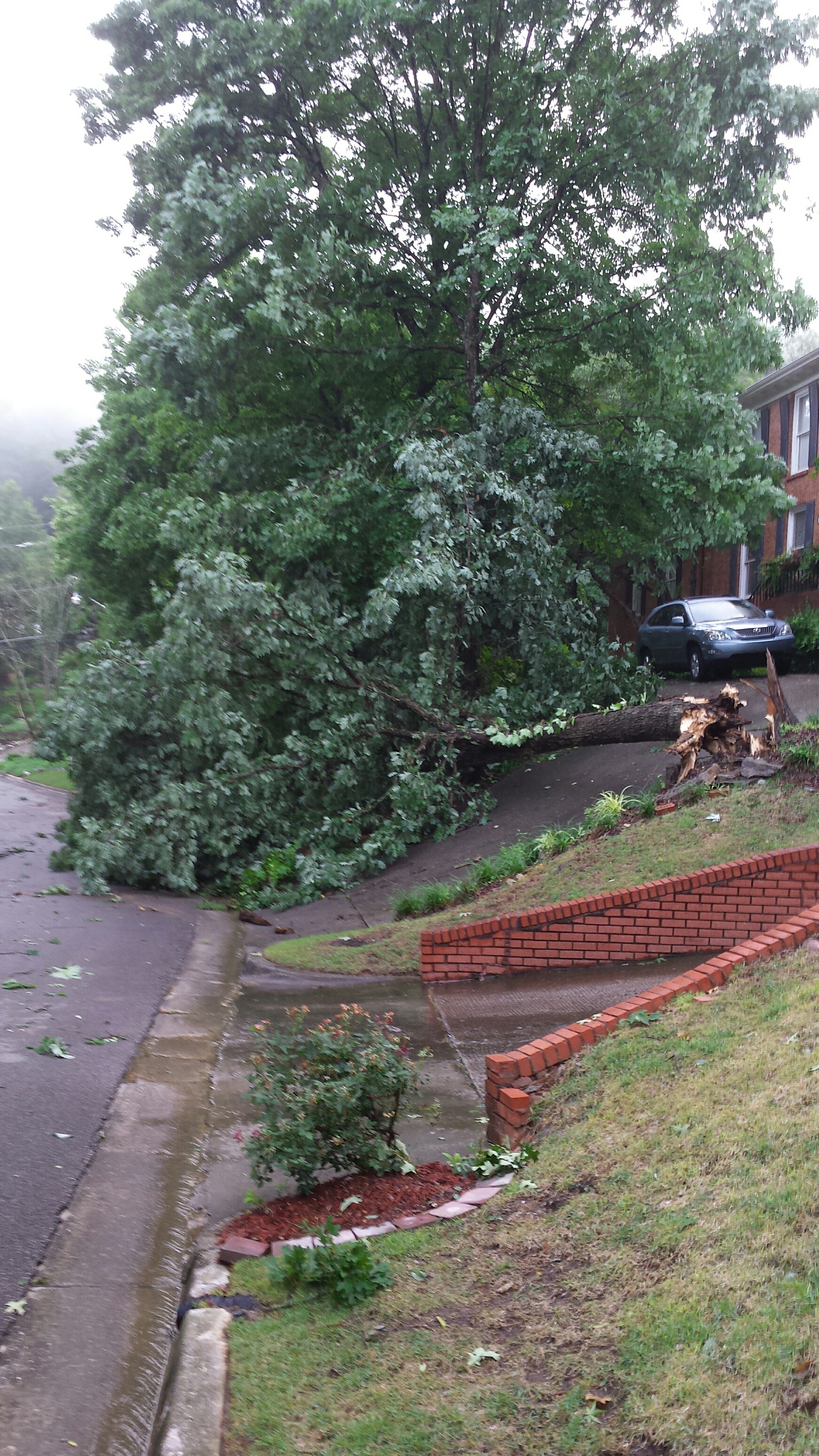 .
Last night's storm also took out this tree, dropping in on my vinyl fence (that post has a poured concrete pillar in it):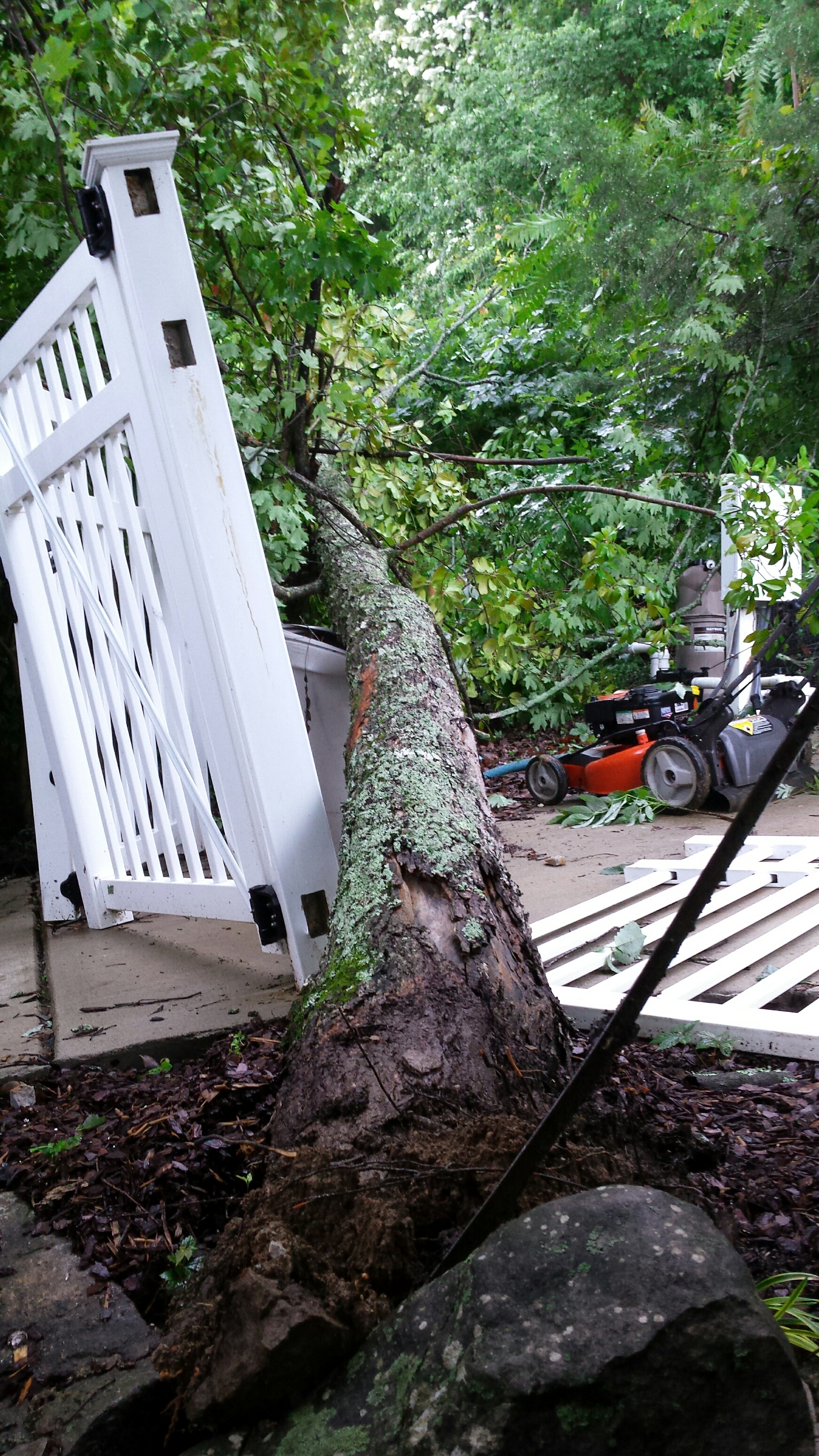 Another large limb from a third tree narrowly missed the cars.
I figured after at least 5 minutes of roaring and swaying trees there would be trees down all over the neighborhood this morning.
Nope. Not a one. Just carnage in the Spencer's yard.
John Christy says Gaia is out to get me. I said, "But nothing hit the house or the cars!"
John very reasonably replied, "This was just a warning shot…"
Or, after watching "24" last night, I thought maybe a weather modification drone was sent to target me?
Hmmm.