Sunday update: make that eight states.
Looks like September snows — not even mountain snows — over the northern tier of states spreading eastward from Montana and North Dakota starting Tuesday night.
The latest GFS model total snow accumulation by next Saturday shows snow for Montana, Wyoming (mountains only), the Dakotas, Nebraska, Minnesota, Wisconsin, and Michigan (plot courtesy of WeatherBell.com):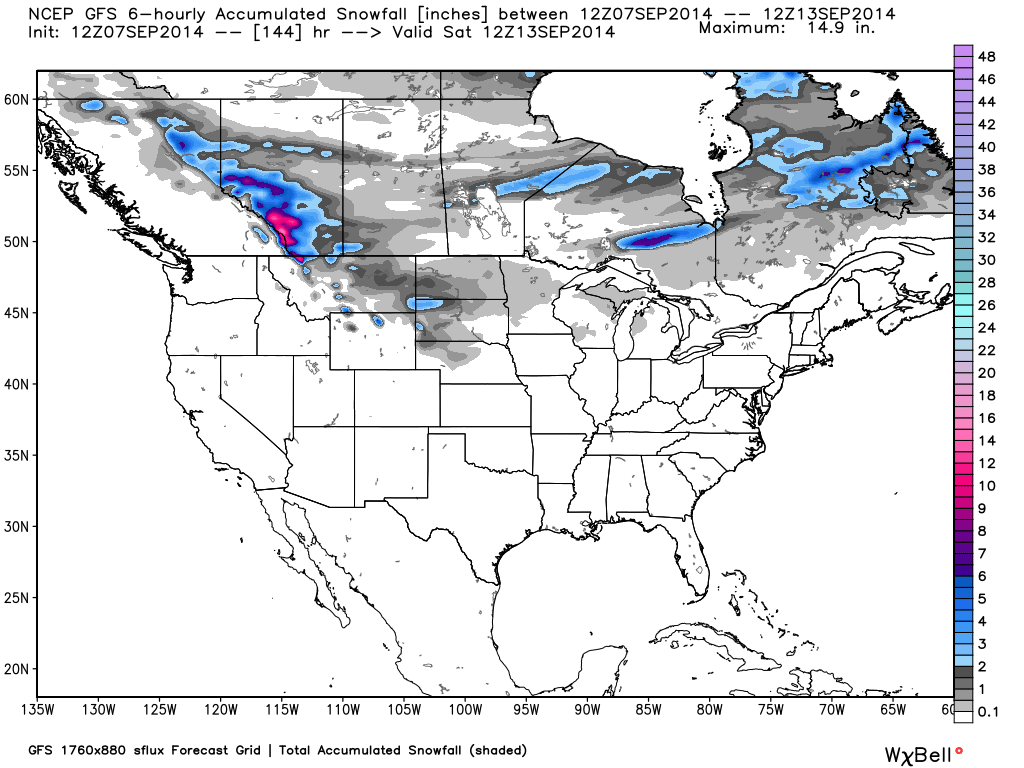 I suspect any "lake effect" in Michigan will be ice pellets embedded in rain showers coming off the lakes, which are probably still too warm for snow. Michigan lake effect snow usually holds off till October, at the earliest.
Regarding how unusual this is, here's a plot of the average times of first snow…as you can see, the predicted snow is about a month early: