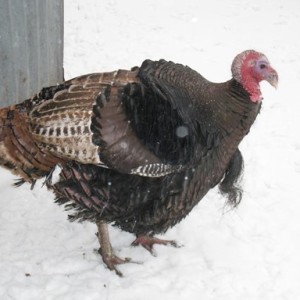 It is increasingly looking like New York City could have only its second white Thanksgiving in 75 years, the last being 25 years ago in 1989.
In fact, most of the major metropolitan areas along the I-95 corridor need to be watching the weather this week, especially if you have travel plans on Wednesday, which is when most of the snow is forecast to fall. It is still early, but the forecast models have been pretty consistent over the last couple days in forecasting this event.
After a new blast of cold air sweeps across the eastern U.S. early this week, an upper atmospheric disturbance just entering the Pacific Northwest today looks like it will phase up with a weak surface low pressure center in the southern Gulf of Mexico. The low will strengthen as it rapidly tracks up the coast, just offshore, with snow extending from portions of Georgia and the Carolinas northeastward to cover most coastal areas.
Several weather forecast model runs in a row now have been in general agreement, with the latest forecast snow amounts for the major metro areas being generally 4-6 inches or more (graphics from Weatherbell.com, updated from early morning Tuesday run):