A cold Siberian air mass flowing across the Sea of Japan has caused up to 4 feet of snow on Japan's main island of Honshu, killing 6 people, and over 1,000 people are trapped by boulders and fallen trees on roads.
Today's NASA MODIS satellite image shows much of the northwestern side of Honshu covered by snow: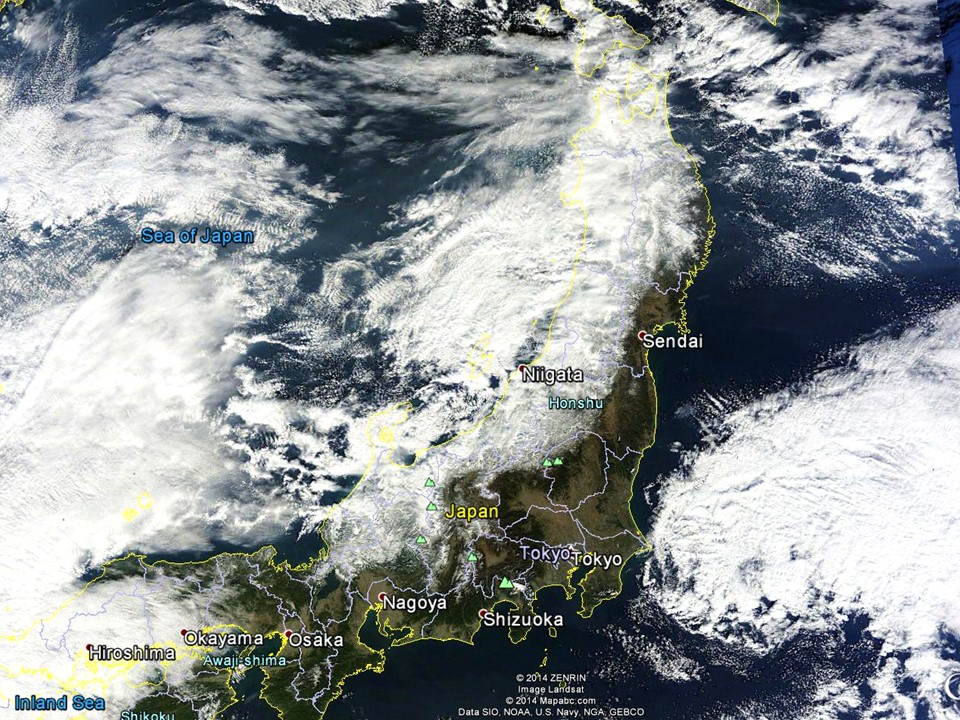 While Japan's northernmost island of Hokkaido frequently experiences ocean-effect snow, heavy snow extending this far south is unusual on Honshu, with the current snowcover extending even a little south of the latitude of semi-tropical Tokyo. Another round of heavy ocean effect snow is expected late this week in the same areas.