The cold air spilling into the U.S. from Canada is really being felt at the Mt. Washington (NH) Observatory, where winds have been gusting to 110 mph this morning, and the temperature is rapidly dropping (from -11 F now to a predicted -22 F by this evening).
Here's a current webcam pic of the Observatory deck, compared to "normal":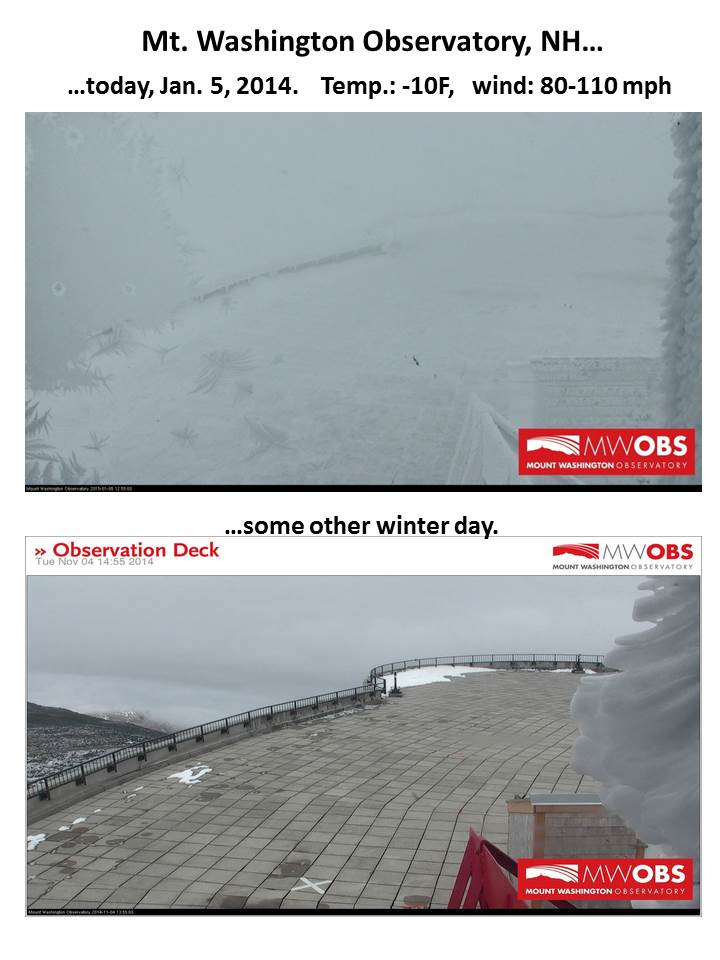 Given its elevation (6,288 ft) and geographic location, bad weather is normal on Mt. Washington in the winter, and for many years Mt. Washington held the world record for the highest wind speed recorded on the surface of the Earth: 231 mph measured on April 12, 1934. That record was beaten by a 253 mph surface wind speed measured in 1996 in Australia in a tropical cyclone.
Current weather can be monitored at the Mt. Washington website.