Updated with model forecast made Thursday morning, April 16.
A strong spring storm developing over the Northern Rockies will bring heavy snow and strong winds to portions of Wyoming and Colorado over the next few days, with the heaviest snows expected on Friday. Winter storm watches and warnings are starting to be issued, with more modest snow totals expected in Montana, Idaho, Utah, and New Mexico.
Predicted total snowfall amounts from the GFS model reach up to 5 ft by Sunday morning in the mountains (graphic courtesy of Weatherbell.com):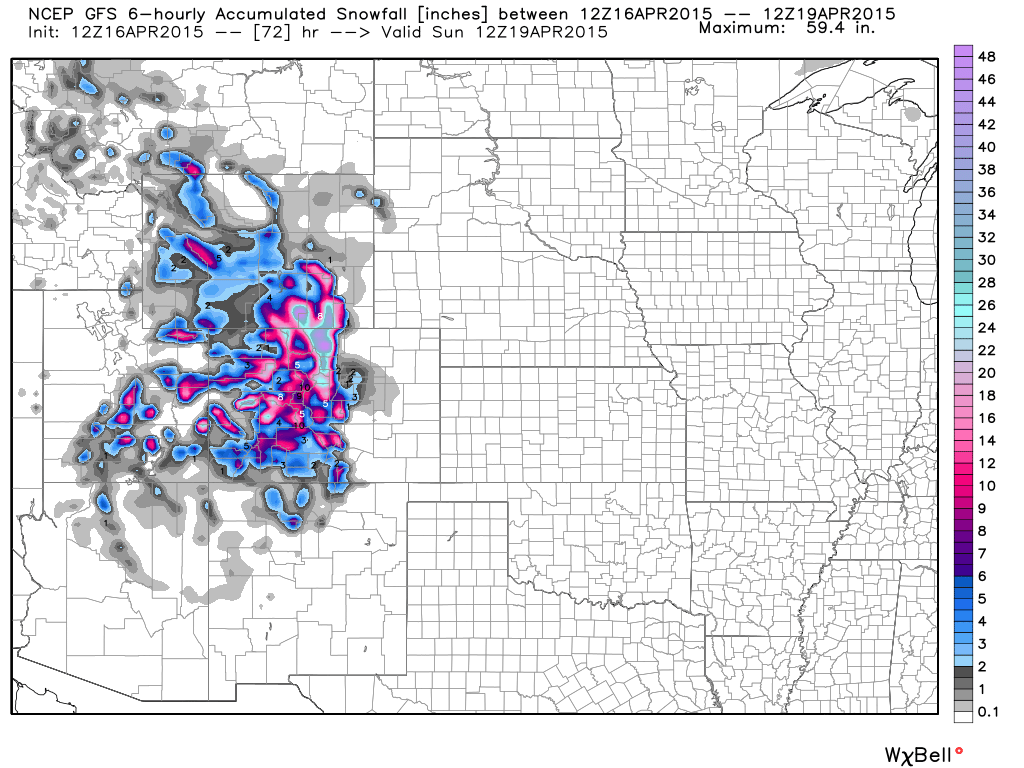 The cold air mass is expected to then shift east, with reinforcing cold air coming south through Canada, bringing a chance of Spring snows to the upper Midwest, including Chicago, by late next week.