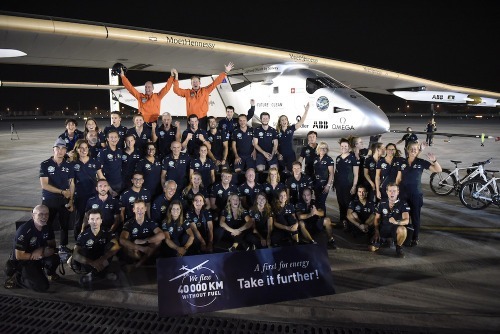 Solar energy has some legitimate uses in isolated cases, such as providing electricity where there is no other source available, and when you need it so badly you are willing to pay a premium, say, for use on your sailboat.
But the inherent physics limitation to solar energy is that it is so diffuse (so little solar energy falls on each square meter of ground), the efficiency of conversion to electricity is so low (typically 15% or so), and it is so expensive to convert it to electricity with photovoltaic cells (the manufacture of which is expensive and environmentally damaging), that it might never supply more than a small fraction of global energy needs.
Maybe in a few hundred years fossil fuels will become so scarce and expensive to extract that things will change — assuming no forms of nuclear power are ever embraced again. But for now, solar energy can only be kept alive through forcing the public to pay a large premium for it (subsidies). (Those who claim Big Oil is also subsidized need to look into the numbers…government taxes on petroleum far exceed oil company profits and subsidies, while solar powered electricity costs society about 30 times more than gas-fired electricity).
So, what could better illustrate the huge cost and inefficiency of solar energy than to pay a small army of people to build and fly a single-person solar-powered glider around the world in only 16 months?
Now that Solar Impulse has accomplished that $177 million task, renewable energy advocates are rejoicing. But even the people behind the project aren't saying that we will ever have solar-powered air transport systems.
According to project initiator and Swiss adventurer Bertrand Piccard, who also piloted Solar Impulse for the final leg of the flight,
"Solar Impulse was not built to carry passengers, but to carry messages. We want to demonstrate the importance of the pioneering spirit, to encourage people to question what they've always taken for granted. The world needs to find new ways of improving the quality of human life. Clean technologies and renewable forms of energy are part of the solution."
Now, I'm not against people who have a lot extra money spending it on such adventurous projects. What bothers me is the large number of people who believe it somehow validates a goal of solar-powered transportation systems. I'd wager that much less money (and fossil-fueled support) went into the recent completion of a round-the-world balloon flight in only 11 days…not 16 months.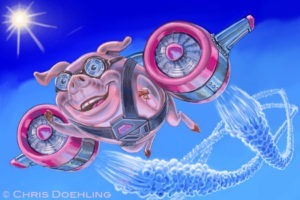 Until someone repeals the laws of physics, solar energy will remain a minor player in meeting global energy demand.
While the Solar Impulse project is a remarkable achivement in human ingenuity, it has little more practical significance than building a flight system that will finally achieve the goal of making pigs fly.