The last couple nights I tried out my new Nikon Coolpix P900 super-zoom camera on the rising moon, at 2000 mm focal length. The two videos that follow are real-time, not time lapse, and are HD so best viewed full-screen.
This is a frame grab from one of the clips I took last night showing a jet passing by, I calculate it was about 100 miles away: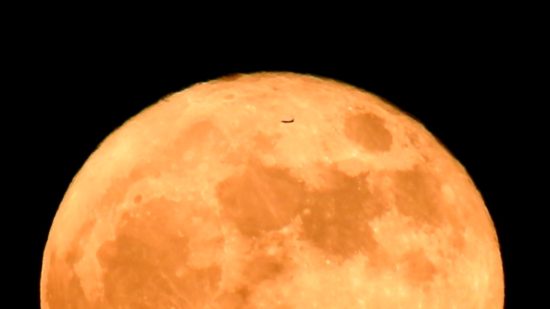 This video of the moonrise last night was the most spectacular here in Huntsville, as our skies have been pretty smokey from the SE U.S. wildfires, and the smoke thinned enough to see the moon as it peeked over the horizon. The tree line is about 2 miles away, and a bat flies by starting at about 1:42:
The next video was taken two nights ago, about 20 minutes after moonrise. The TV tower is almost 2 miles away.