The U.S. lower-48 surface temperature anomaly from my population density-adjusted (PDAT) dataset was 1.11 deg. C above the 1973-2012 average for July 2012, with a 1973-2012 linear warming trend of +0.145 deg. C/decade (click for full-size version):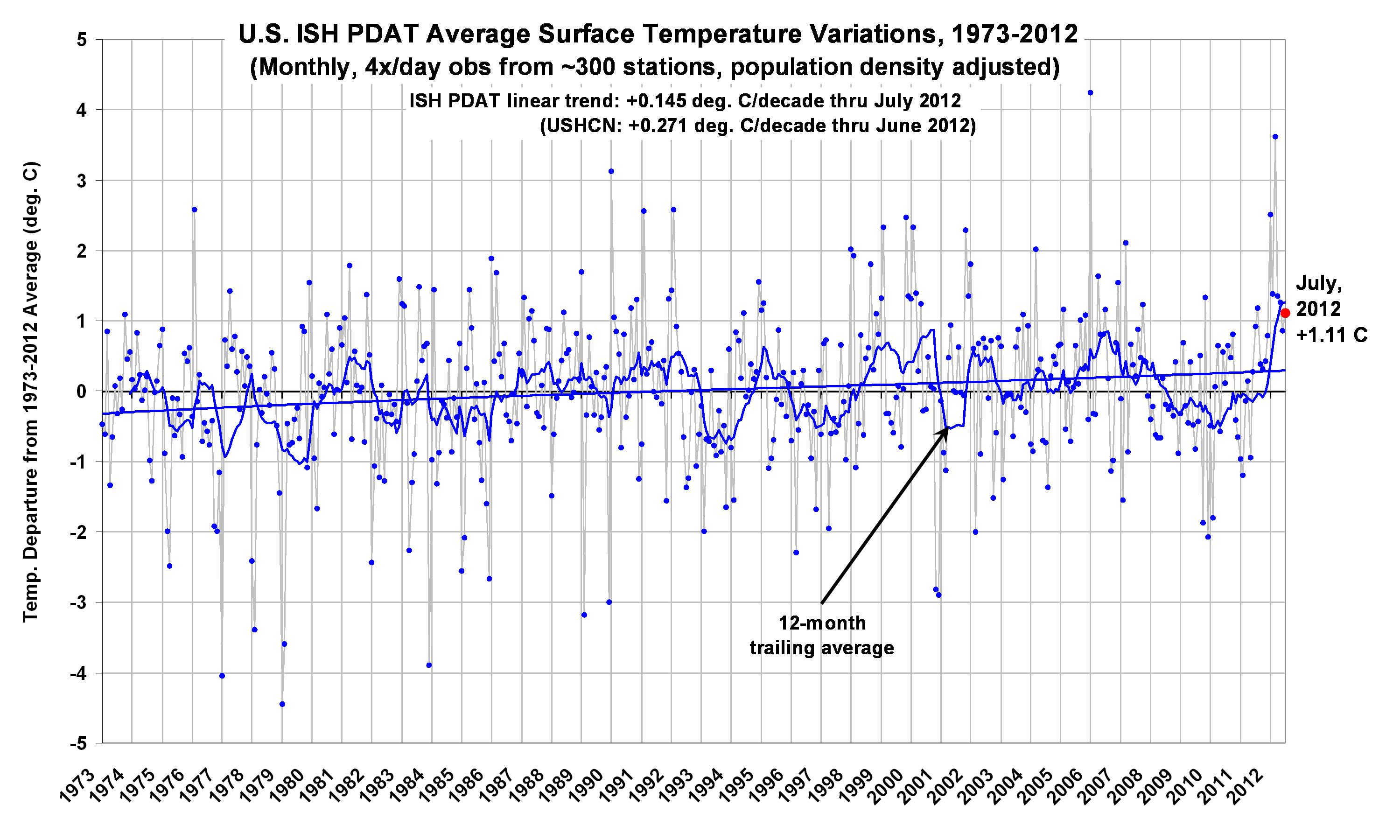 I could not compute the corresponding USHCN anomaly this month because it appears the last 4 years of data in the file is missing (ftp://ftp.ncdc.noaa.gov/pub/data/ushcn/v2/monthly/9641C_201208_F52.avg.gz). Someone please correct me if I am mistaken.
Note that the 12-month period ending in July 2012 is also the warmest 12-month period in the 40 year record. I cannot compare these statistics to the (possibly warmer) 1930s because for the most part only max and min temperatures were reported back then, and my analysis depends upon 4x/day observations at a specific synoptic reporting times.
There is also no guarantee that my method for UHI adjustment since 1973 has done a sufficient job of removing UHI effects. A short description of the final procedure I settled on for population density adjustment of the surface temperatures can be found here.