It seems more than appropriate that the Gore Effect might be in full swing in NYC on Sept. 21 when climate hand-wringers from around the country gather to protest the world being maybe a full degree warmer than it was 100 years ago.
The latest Climate Forecast System forecast for the 10-day period around that blessed event (12 days from now) shows the eastern U.S. pretty dang chilly, with temperatures averaging 8-10 deg. below normal (Plot courtesy of WeatherBell.com):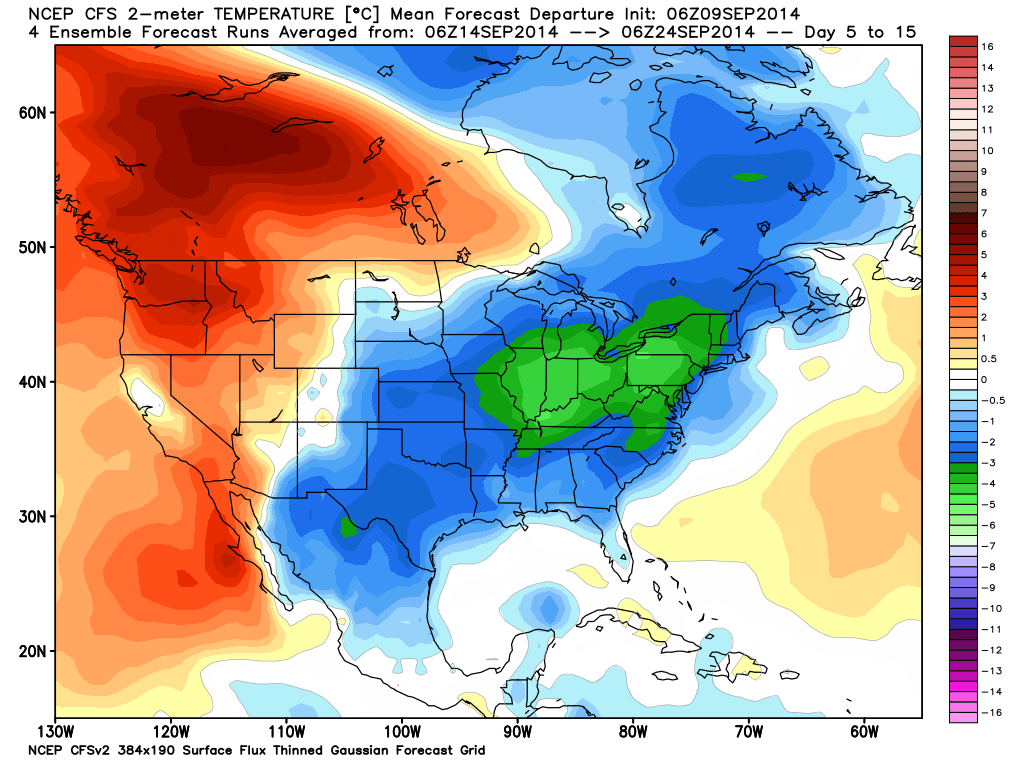 Of course, now that cold weather is also the fault of global warming the participants can complain about that, too.