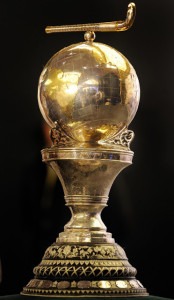 I attended the 28th annual Hockey Stick Awards ceremony, which was held Sunday evening in Dubai, where top climate scientists and scientist wannabes from around the world were honored for their contributions to saving humanity from itself.
As has been the tradition each year, the "Stickies" ceremony was held in an exotic and far-flung destination that requires long-distance travel, helping to highlight the negative impact that excessive fossil fuel consumption has on the environment.
The award for Best Performance by an Actor in a Leading Role was again shared by Al Gore and Rajendra Pachauri for their portrayal of concerned citizens who warn the world of environmental destruction due to excessive consumption by everyone except themselves.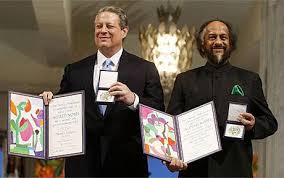 The latest in their Inconvenient Truth franchise, entitled Two Inconvenient Sleuths, has stunned the world with compelling footage of massive Greenland glaciers calving into the ocean, which of course seldom happened before the automobile was invented.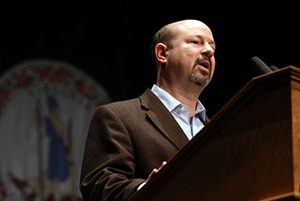 The award for Best Actor in a Supporting Role went to Michael Mann for his spot-on portrayal of the victim scientist, persecuted by global warming skeptics at every turn. His most recent movie, Persecuted Mann VII, has been widely acclaimed. Film director Michael Mann (no relation) made a brief move toward the stage until he realized he was not the intended award recipient.
Best Achievement in Film Editing went to Bill Nye and Al Gore, for their high school level science experiment short film which purported to show warming in a glass bowl injected with pure carbon dioxide, which has been applauded as "convincing" and "inspiring" despite its physical impossibility.
The Best Faux Journalism award was given to the New York Times' Justin Gillis, whose portrayal of a radical environmentalist posing as an unbiased reporter in Green Hornet at The Times has received some critical reviews as being "too transparent". The ceremony was briefly interrupted when Jon Stewart stormed the stage, demanding the Faux Journalism award be given to him instead.
I would report on the other award presentations except that I fell asleep during Al Gore's acceptance speech, which I am told ran over 2 hours and included 115 Powerpoint slides.