In the next week a series of vigorous Pacific storms fueled partly by the current weak El Nino conditions will bring phenomenal amounts of rain and snow to Northern California: over 2 feet of rain and up to 10 feet of snow in the higher elevations.
After a record dry month in San Francisco, the precipitation is much needed in order to recharge the state's reservoirs, most of which are still well below their seasonal normal levels.
Here's the Hawaii-to-California "atmospheric river" that is forecast to set up in the next week, typical of El Nino conditions (forecast graphics courtesy of Weatherbell.com, click to enlarge):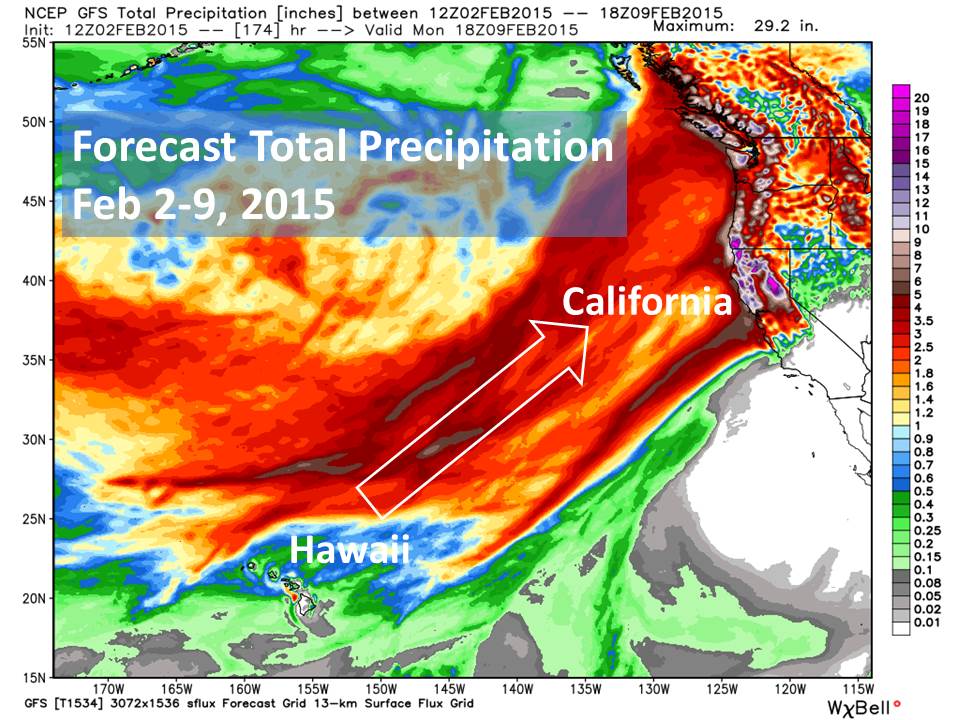 As can be seen, even the Bay area can expect 5+ inches of rain. The snowfall portion of the precipitation will be in the Sierra Nevada, with up to 10 feet of new snow forecast: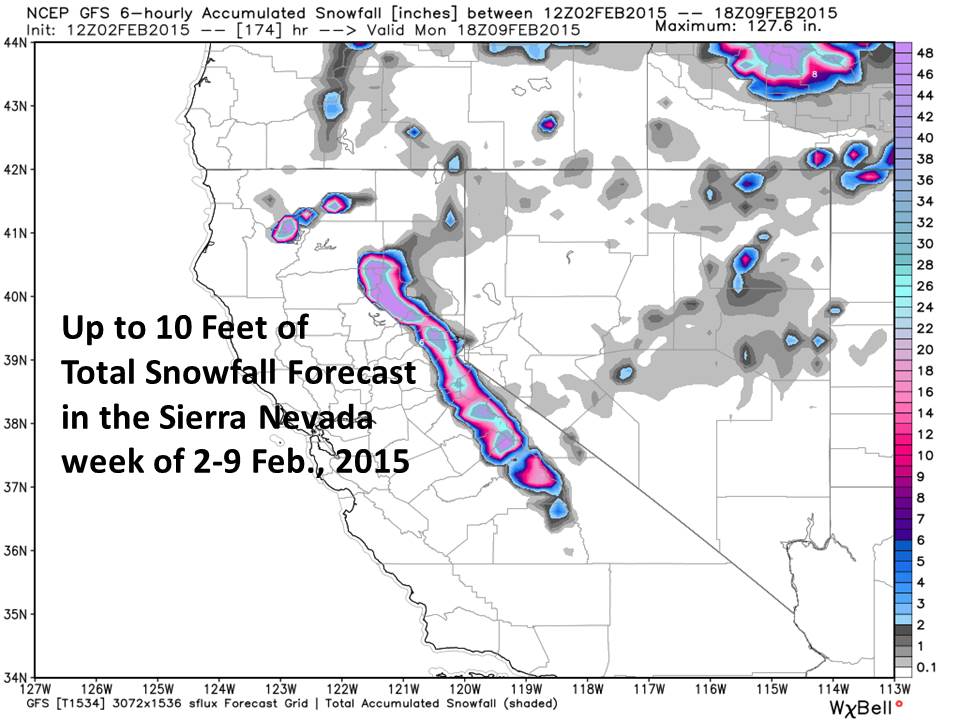 Most of the heavy precipitation, except for extreme N. California, won't begin until Thursday of this week.