The numbers are in at the National Climate Data Center, and out of the top 55 snowstorms impacting the major population centers of the Northeast U.S., the January 2015 blizzard that blasted Boston ranked #41, or a weak "Category 2".
Here's the storm total snowfall map: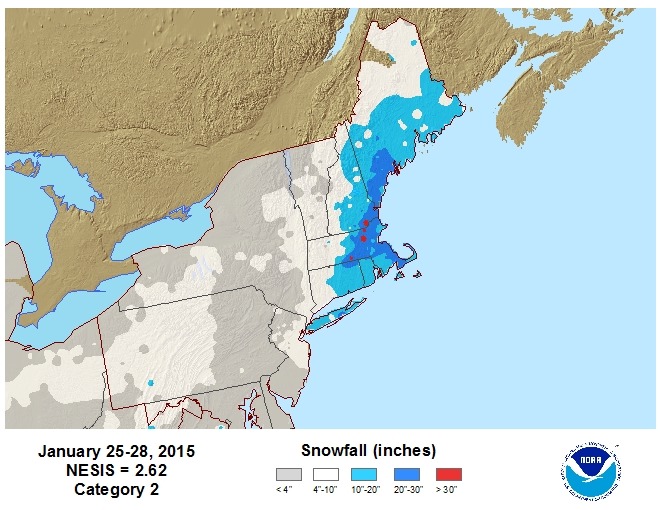 By comparison, here's the snowfall total map for the #1 storm, which occurred in mid-March 1993, a Cat 5 storm….note the map is zoomed out to encompass the amazingly large geographic extent of the heavy snowfall in that storm: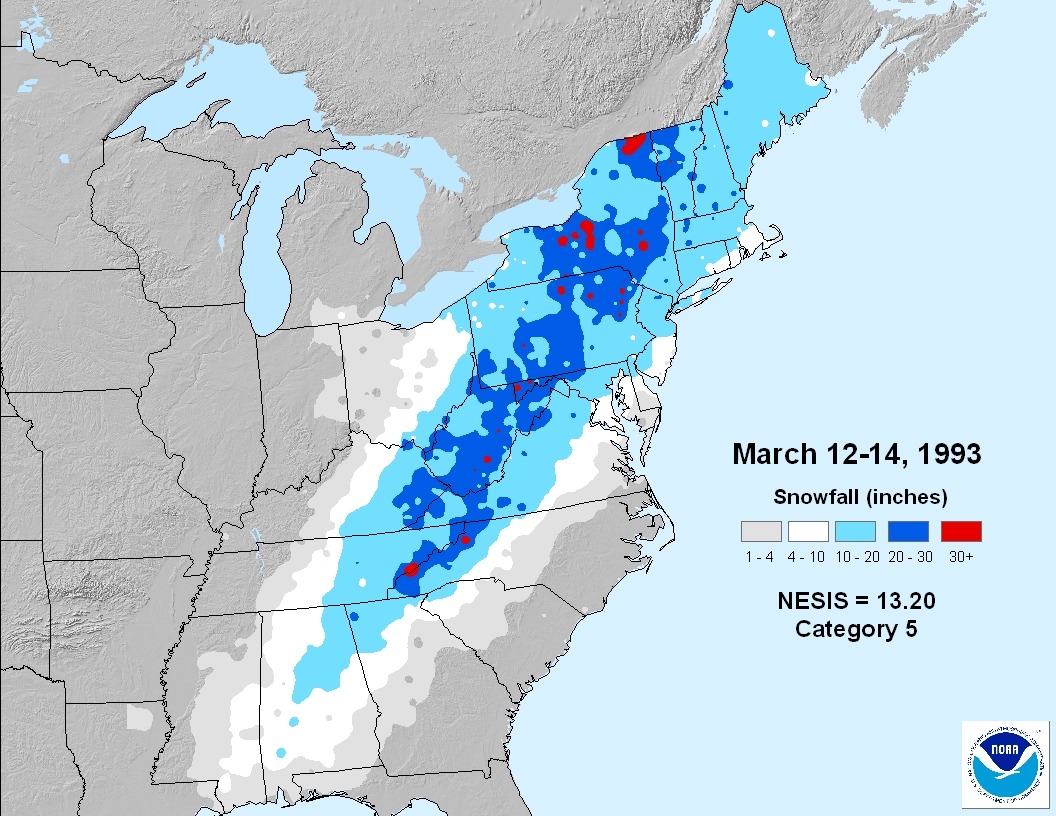 The ranking is based upon societal impacts, so if the worst storm on Earth in the last 10,000 years hit where no one lived, it would not even rank.
So, the NESIS scale for Northeast snowstorms isn't well suited for talking about climate change. It's not clear that more snowstorms in recent decades aren't just from a slight shift in the storm track bringing Northwest Atlantic winter storms (of which there are many…Greenland routinely gets clobbered) closer to New England.