If you are in Saskatchewan and thinking of going to Disney World to warm up this weekend, you might want to be Runnin' Back to Saskatoon, because by Sunday morning it might well be colder in Orlando than it will be in Saskatoon.
A series of Arctic cold fronts plunging down out of Canada will cause record-breaking cold across the eastern U.S. over the weekend. As the following map shows, most of New York state might not even get above 0 deg. F on Sunday (all graphics courtesy of Weatherbell.com, click for full-size):
If we zoom out, we see that much of the East won't even get above freezing on Sunday: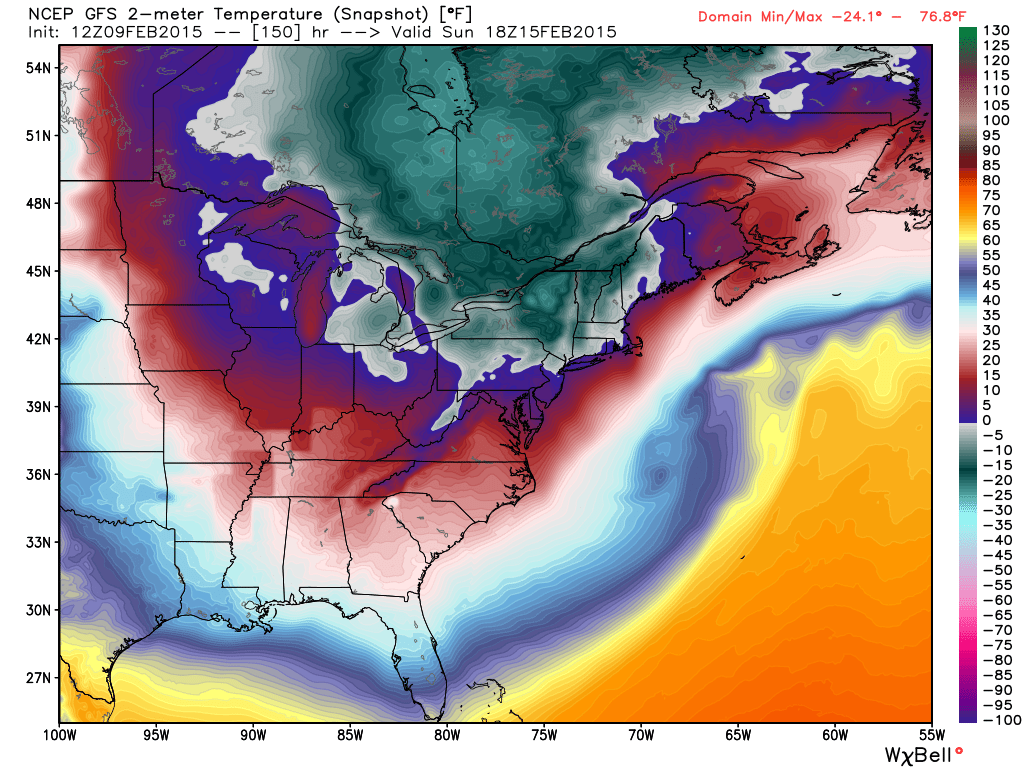 What will make matters even worse is that winds will be gusting over 30 mph in New England, producing wind chills of 30 below zero during the day on Sunday.