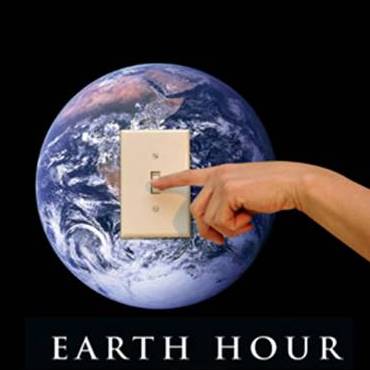 After Saturday night's unprecedented success with Earth Hour, the White House announced today that, by Executive Order, April has been declared "Earth Month", the next step in reducing our dependence on fossil fuels.
For the month of April, U.S. residents and businesses are being required to turn off all electrical appliances and lights. A special waiver is being given to electric cars and homes running entirely on solar-powered electricity. Compliance will be monitored by volunteers who report infractions to a special EPA hotline.
White House press secretary Josh Earnestly stated, "The President's science advisor has informed us that the resulting reduction in greenhouse gas emissions, especially from coal-fired power plants, will be the same as taking 92 billion cars off the road for 15 years."
While hospitals will be inconvenienced as life-saving equipment is shut down, economist Paul Krugman has stated that there will be a significant savings in the health care sector as fewer and fewer patients will eventually be requiring such services. "The U.S. population will, on average, be healthier at the end of the month", Krugman said.
When asked how the country can function without using electricity, Josh Earnestly replied, "If North Korea can do it, so can we." Repeated attempts to reach North Korean leader Kim Jong Un for comment were unsuccessful.