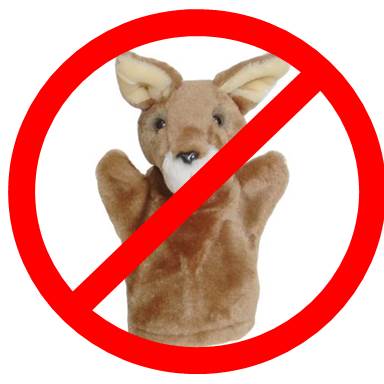 I try to be patient with folks. Give them the benefit of the doubt. I have allowed just about any kind of comments to be posted (and remain posted) on this blog in the name of free and open debate.
But I am beginning to fear for the emotional health of myself and others.
One of our avid commenters from down under, Doug Cotton, has overstayed his welcome. Doug has a maddening adeptness at pushing his own view of the physical universe, erecting strawman arguments and challenges faster than a random number generator on a supercomputer. He belittles others who do not agree with him.
He is on continual output mode, impervious to reason, shedding physical laws like water off a platypus's back.
Doug has made up many email addressess, names, and has posted from many IP addresses as he circumvents bloggers' attempts to restrict him. He has already been banned from most climate blogs. A humorous post by Anthony Watts over a year ago (A Critical Mass of Cotton) will give you some idea of what we have had to put up with over the years.
I have tried to restrict him, but he keeps returning. I have automated restrictions on dozens of screen names, email addresses, and IP addresses.
Yes, Doug, I realize that we are a bunch of dolts who have not been ordained with the secrets of the universe the way that you have been. Maybe you should put your efforts into your own blog, and let your followers congregate there for your sermons on how gravity explains temperature.
Now, lest some people fear this will be the end of Doug on Dr. Roy's site, fear not: Doug will not be going away…
What WILL be happening is I will be a little more proactive about deleting every comment I see from Doug. Since he sometimes uses fake names, I won't always be successful. So, you should stay alert for his nuggets of wisdom before they disappear.
After all, I have nothing better to do with my time.