Today the skies cleared enough to see the huge amount of water flowing out of southeast Texas and Houston into the Gulf of Mexico.
Here is a before-and-after animation which shows the change from July 28 versus today (August 31), taken from the MODIS imager on NASA's Terra satellite. Click on the image to enlarge and animate it.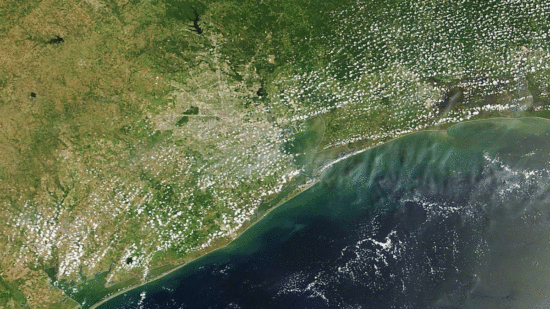 Turbid water is seen flowing out up to 30 miles from the coast, with a huge plume exiting Galveston Bay.