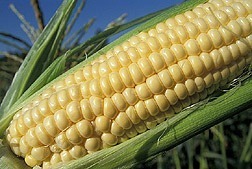 Today the USDA released its forecast for corn and soybean yields and production for the 2018 growing season. It is expected that corn yields (bushels per acre) in the U.S. will experience their third consecutive record year, with an average of 178.4 bu/ac: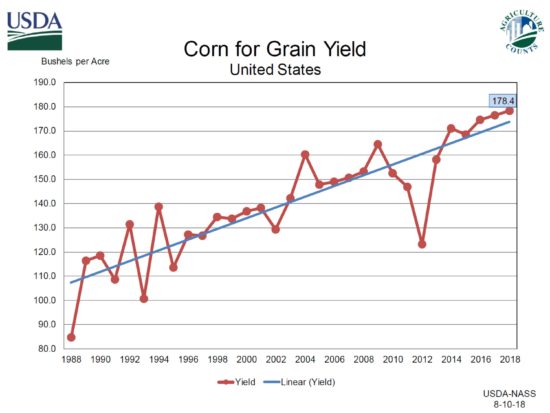 The last time there were three consecutive record high yield years was over 30 years ago: 1985-86-87.
Soybean production is expected to be at a record high, and with a near-record in yield: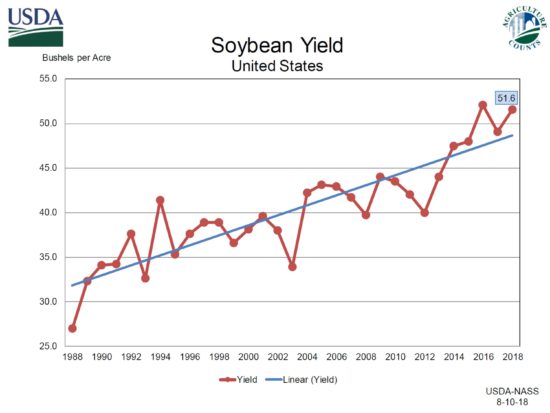 Clearly, the widely expected decline in U.S. agricultural production due to global warming has yet to materialize, as improved varieties and farming practices continue to push yields ever higher. Not only are the trends upward (as seen in the above charts), it appears both corn and soybean yields will have actually experienced 5 consecutive years over and above those upward trends.
Make Agriculture Great Again.